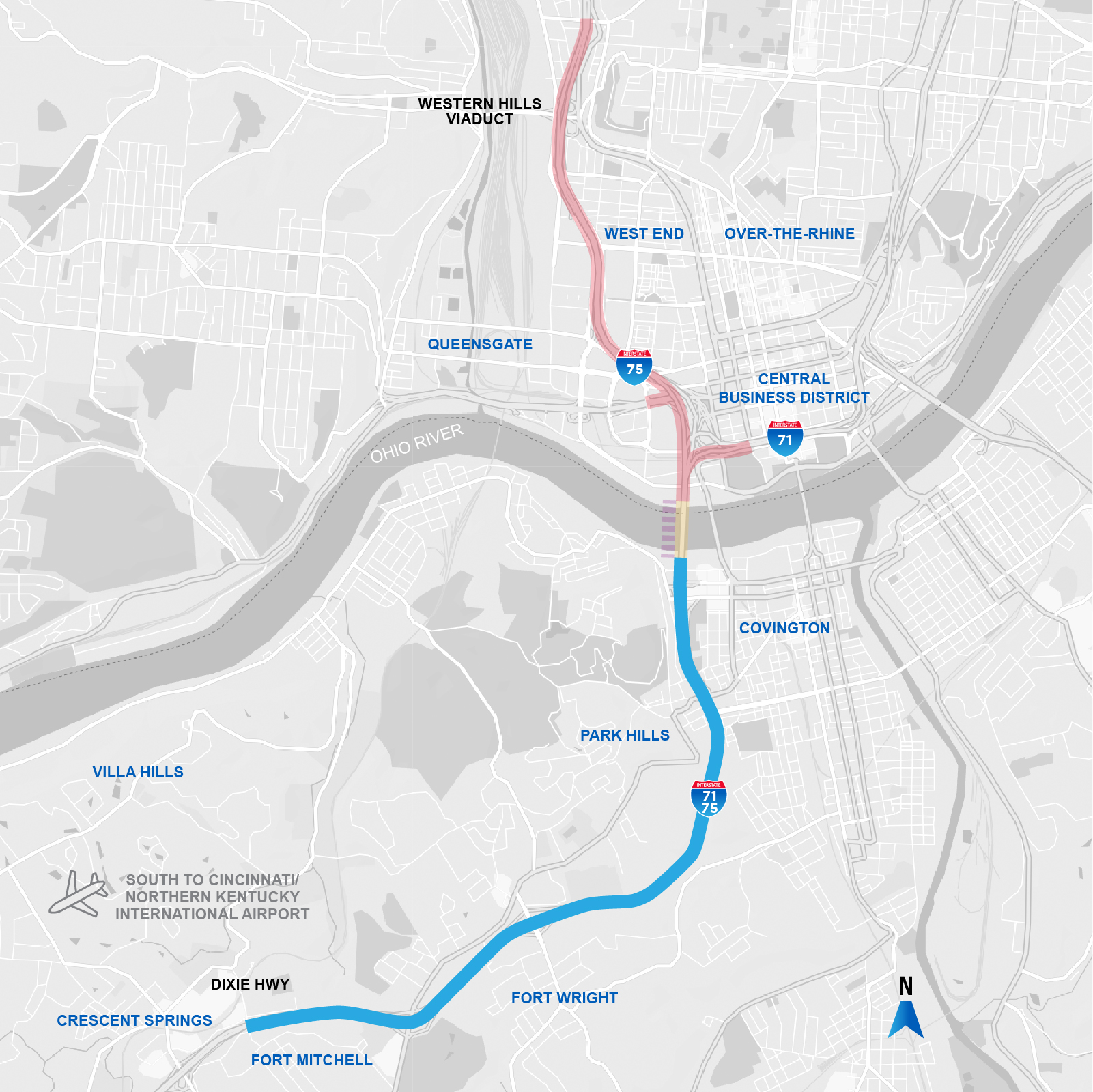 The Texas Turnaround project is expected to significantly improve travel for traffic heading northbound into Ohio from Covington by giving drivers more time to move to their intended lane.
The existing entrance ramp from 4th St. in downtown Covington to I-71/75 northbound will be permanently closed. Following clearly-marked signage, drivers will access Pike St. by using the existing ramp that carries traffic to I-71/75 southbound, then turn left onto a new ramp, then left again onto I-71/75 northbound. There will be no traffic signals throughout this movement.
The travel lanes on I-71/75 northbound will be restriped to provide an additional travel lane from Pike St. to the Brent Spence Bridge.
The continuous movement – without traffic signals on the new ramp – will help traffic move more efficiently. And, the additional travel lane also will help ease congestion throughout the area.
Named because of its beginning and subsequent popularity in the State of Texas, the Texas Turnaround is a travel pattern that helps traffic move more efficiently through busy highway interchange areas.
Additional information, as well as updates on the current status of this project can be found at: https://www.drivingnkyprogress.org/texasturnaround.